Weekly Commentary: Sticking with reduced risk taking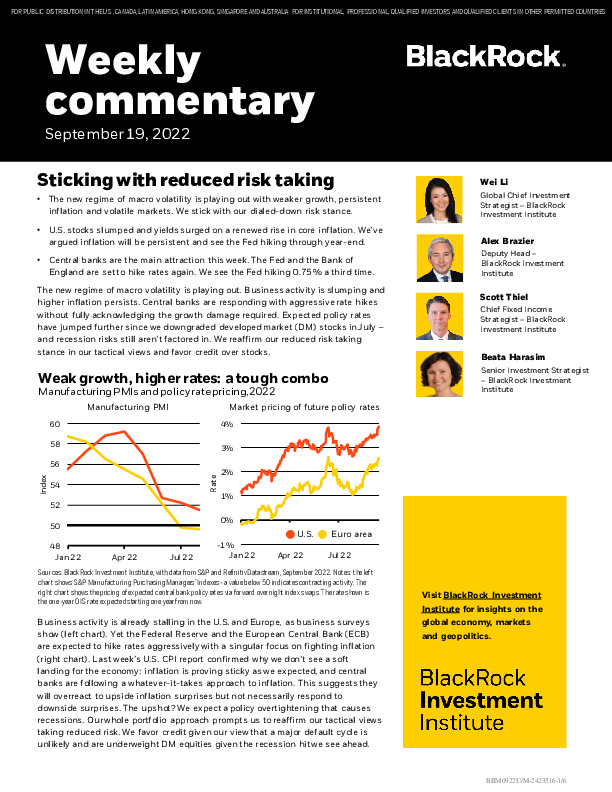 The new regime of macro volatility is playing out with weaker growth, persistent inflation and volatile markets. We stick with our dialed-down risk stance. U.S. stocks slumped and yields surged on a renewed rise in core inflation. We've argued inflation will be persistent and see the Fed hiking through year-end. Central banks are the main attraction this week. The Fed and the Bank of England are set to hike rates again. We see the Fed hiking 0.75% a third time.
Register or log in to continue reading. Investment Officer is an independent journalism platform for professionals working in the Luxembourg investment industry.
A subscription is free for professionals working at banks and independent asset managers.