Weekly Commentary: Markets now accept rate cuts unlikely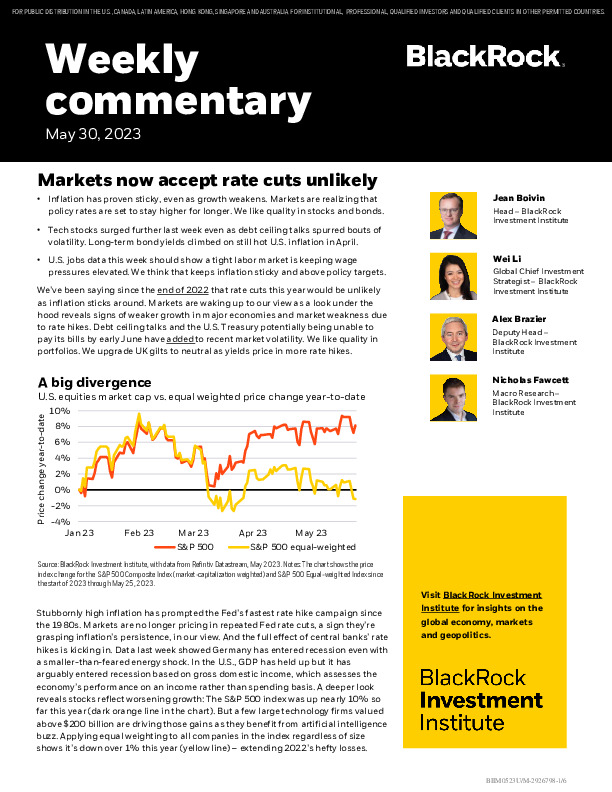 Inflation has proven sticky, even as growth weakens. Markets are realizing that policy rates are set to stay higher for longer. We like quality in stocks and bonds. Tech stocks surged further last week even as debt ceiling talks spurred bouts of volatility. Long-term bond yields climbed on still hot U.S. inflation in April. U.S. jobs data this week should show a tight labor market is keeping wage pressures elevated. We think that keeps inflation sticky and above policy targets.
Register or log in to continue reading. Investment Officer is an independent journalism platform for professionals working in the Luxembourg investment industry.
A subscription is free for professionals working at banks and independent asset managers.