Europe Tries To Get Its Finances Back In Order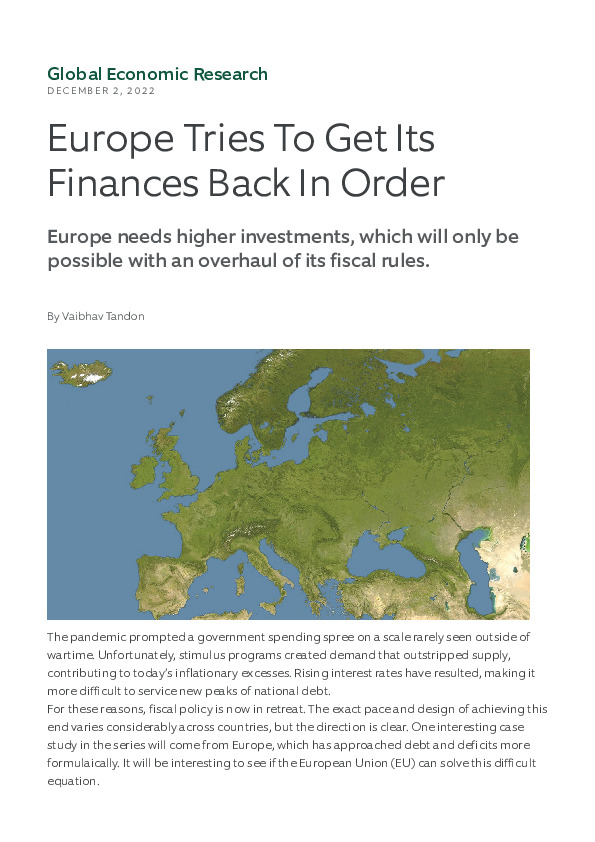 The pandemic prompted a government spending spree on a scale rarely seen outside of wartime. Unfortunately, stimulus programs created demand that outstripped supply, contributing to today's inflationary excesses. Rising interest rates have resulted, making it more difficult to service new peaks of national debt.
Register or log in to continue reading. Investment Officer is an independent journalism platform for professionals working in the Luxembourg investment industry.
A subscription is free for professionals working at banks and independent asset managers.