Notes from the Trading Desk – Europe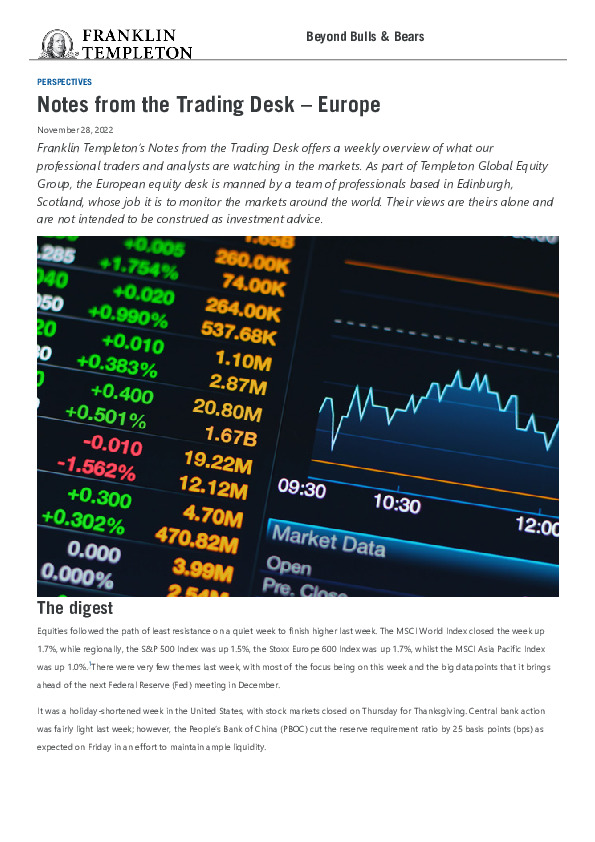 Equities followed the path of least resistance on a quiet week to finish higher last week. The MSCI World Index closed the week up 1.7%, while regionally, the S&P 500 Index was up 1.5%, the Stoxx Europe 600 Index was up 1.7%, whilst the MSCI Asia Pacific Index was up 1.0%. There were very few themes last week, with most of the focus being on this week and the big datapoints that it brings ahead of the next Federal Reserve (Fed) meeting in December.
Register or log in to continue reading. Investment Officer is an independent journalism platform for professionals working in the Luxembourg investment industry.
A subscription is free for professionals working at banks and independent asset managers.