Weekly Commentary: Aging raises costof curbinginflation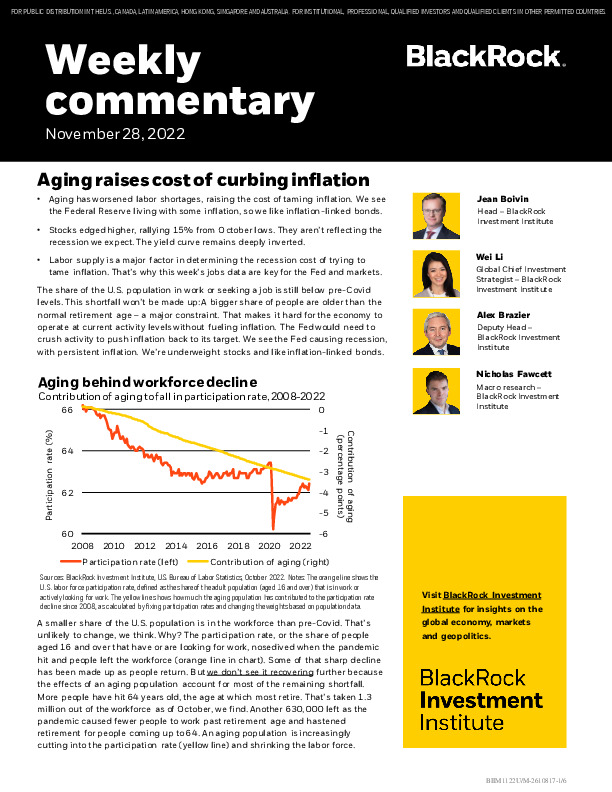 Aging has worsened labor shortages, raising the cost of taming inflation. We see the Federal Reserve living with some inflation, so we like inflation-linked bonds. • Stocks edged higher, rallying 15% from October lows. They aren't reflecting the recession we expect. The yield curve remains deeply inverted. • Labor supply is a major factor in determining the recession cost of trying to tame inflation. That's why this week's jobs data are key for the Fed and markets.
Register or log in to continue reading. Investment Officer is an independent journalism platform for professionals working in the Luxembourg investment industry.
A subscription is free for professionals working at banks and independent asset managers.