Can 'passive' thematic strategies really provide expert stock selection? Absolutely.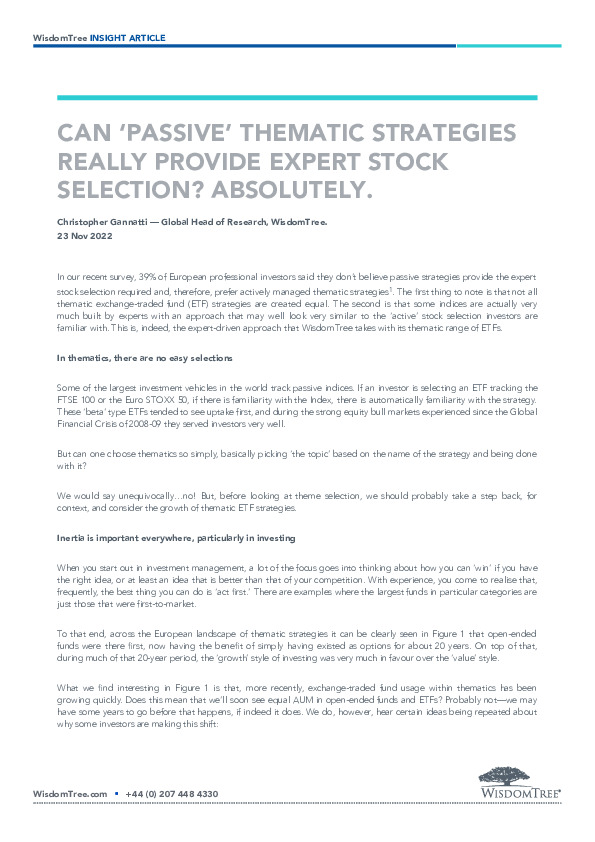 In our recent survey, 39% of European professional investors said they don't believe passive strategies provide the expert stock selection required and, therefore, prefer actively managed thematic strategies. The first thing to note is that not all thematic exchange-traded fund (ETF) strategies are created equal. The second is that some indices are actually very much built by experts with an approach that may well look very similar to the 'active' stock selection investors are familiar with. This is, indeed, the expert-driven approach that WisdomTree takes with its thematic range of ETFs.
Register or log in to continue reading. Investment Officer is an independent journalism platform for professionals working in the Luxembourg investment industry.
A subscription is free for professionals working at banks and independent asset managers.