Not an easy year, but one with alternatives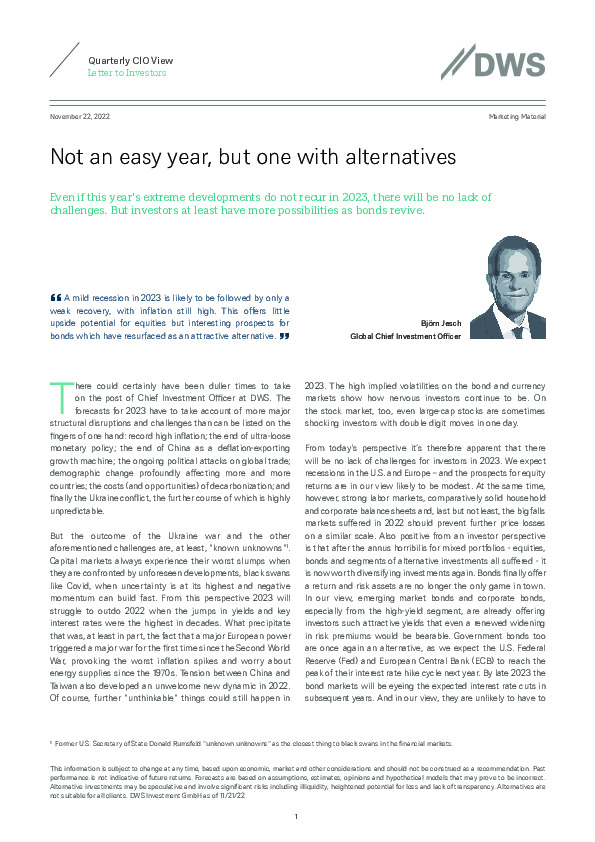 Even if this year's extreme developments do not recur in 2023, there will be no lack of challenges. But investors at least have more possibilities as bonds revive. A mild recession in 2023 is likely to be followed by only a weak recovery, with inflation still high. This offers little upside potential for equities but interesting prospects for bonds which have resurfaced as an attractive alternative.
Register or log in to continue reading. Investment Officer is an independent journalism platform for professionals working in the Luxembourg investment industry.
A subscription is free for professionals working at banks and independent asset managers.