Fed Seems Confident in Soft Landing, But We See Risks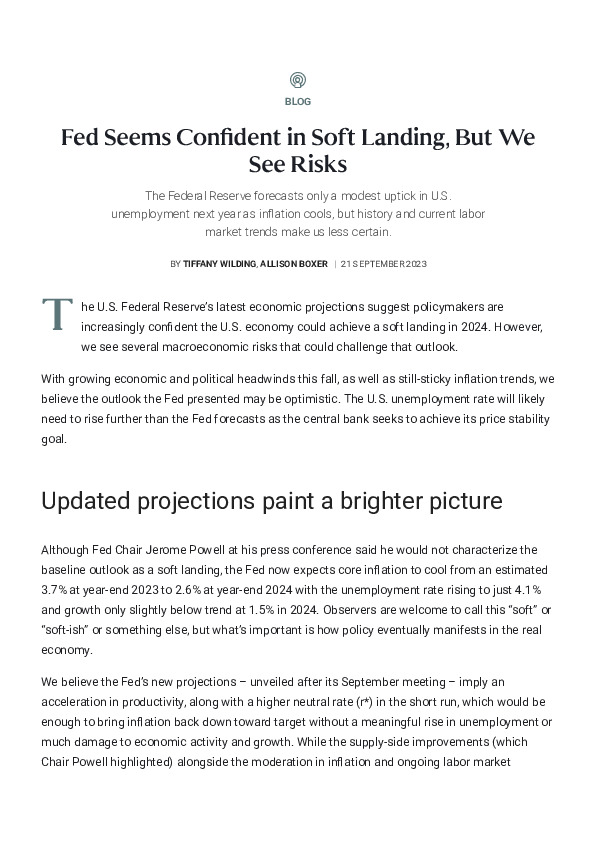 The U.S. Federal Reserve's latest economic projections suggest policymakers are increasingly confident the U.S. economy could achieve a soft landing in 2024. However, we see several macroeconomic risks that could challenge that outlook.
Register or log in to continue reading. Investment Officer is an independent journalism platform for professionals working in the Luxembourg investment industry.
A subscription is free for professionals working at banks and independent asset managers.