Balancing uncertainty and optimism: 2024 Chief Investment Officer Outlook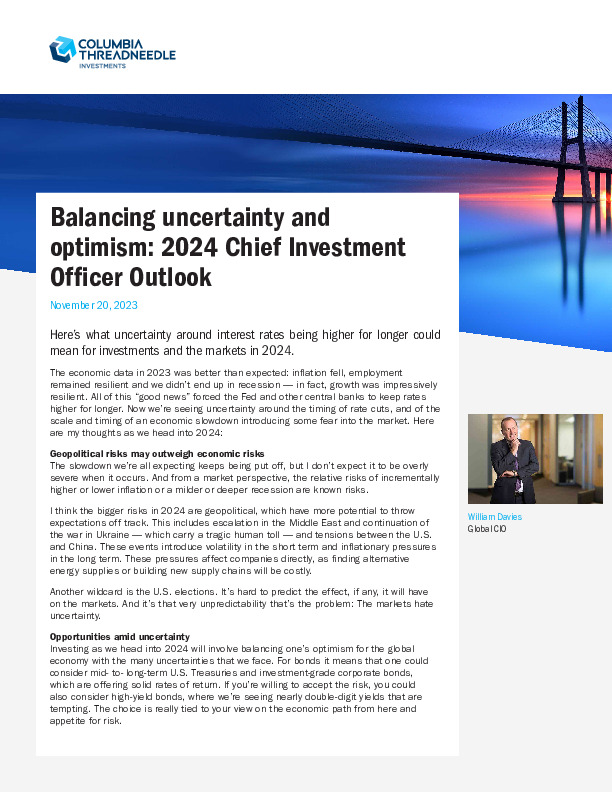 The economic data in 2023 was better than expected: inflation fell, employment remained resilient and we didn't end up in recession — in fact, growth was impressively resilient. All of this "good news" forced the Fed and other central banks to keep rates higher for longer.
Register or log in to continue reading. Investment Officer is an independent journalism platform for professionals working in the Luxembourg investment industry.
A subscription is free for professionals working at banks and independent asset managers.