Tightening the screw: Restrictive policy is taking effect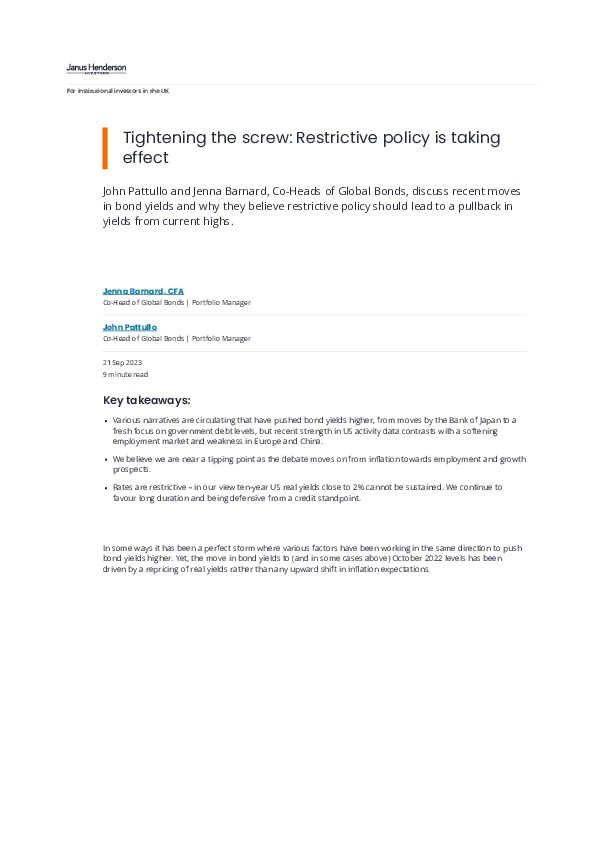 Various narratives are circulating that have pushed bond yields higher, from moves by the Bank of Japan to a fresh focus on government debt levels, but recent strength in US activity data contrasts with a softening employment market and weakness in Europe and China. We believe we are near a tipping point as the debate moves on from inflation towards employment and growth prospects. Rates are restrictive – in our view ten-year US real yields close to 2% cannot be sustained. We continue to favour long duration and being defensive from a credit standpoint.
Register or log in to continue reading. Investment Officer is an independent journalism platform for professionals working in the Luxembourg investment industry.
A subscription is free for professionals working at banks and independent asset managers.