Monthly Equity Market Topics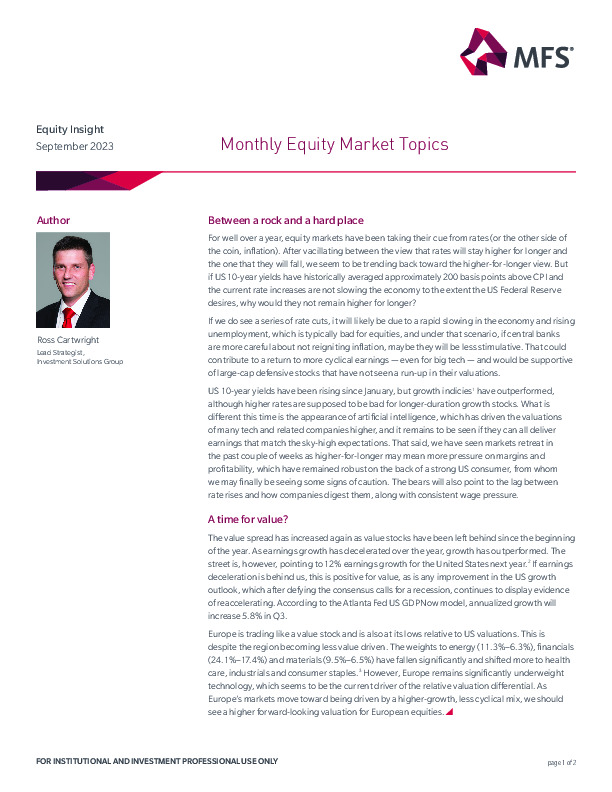 For well over a year, equity markets have been taking their cue from rates (or the other side of the coin, inflation). After vacillating between the view that rates will stay higher for longer and the one that they will fall, we seem to be trending back toward the higher-for-longer view. But if US 10-year yields have historically averaged approximately 200 basis points above CPI and the current rate increases are not slowing the economy to the extent the US Federal Reserve desires, why would they not remain higher for longer?
Register or log in to continue reading. Investment Officer is an independent journalism platform for professionals working in the Luxembourg investment industry.
A subscription is free for professionals working at banks and independent asset managers.