Emerging Market Debt Market Commentary: April 2023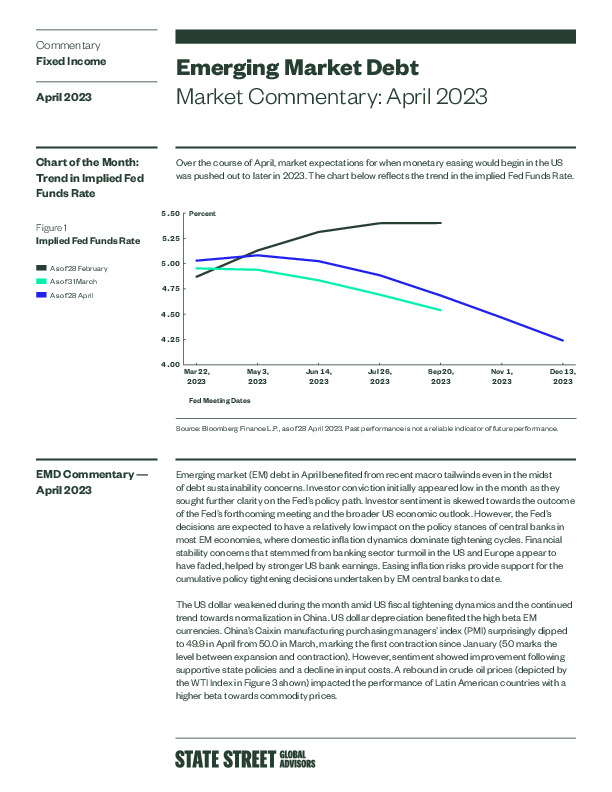 Over the course of April, market expectations for when monetary easing would begin in the US was pushed out to later in 2023. The chart below reflects the trend in the implied Fed Funds Rate.
Register or log in to continue reading. Investment Officer is an independent journalism platform for professionals working in the Luxembourg investment industry.
A subscription is free for professionals working at banks and independent asset managers.