A Steady Ship in Stormy Waters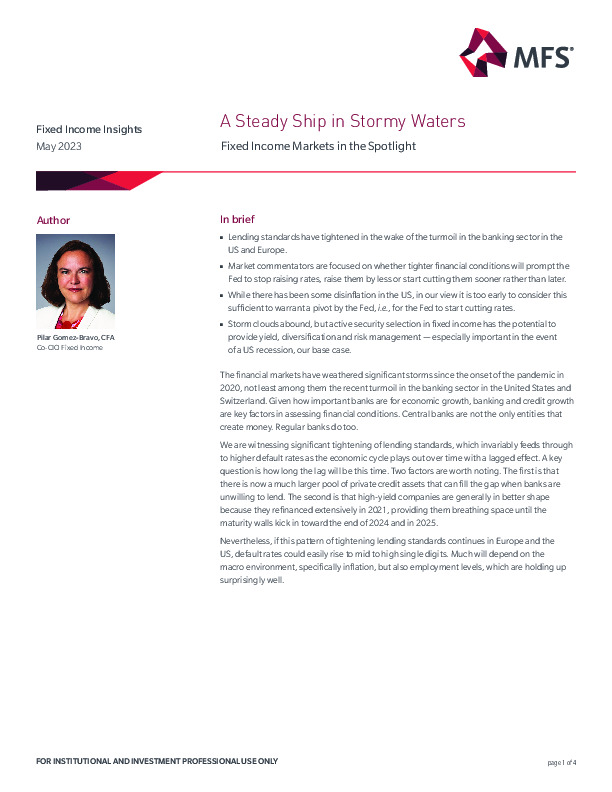 Lending standards have tightened in the wake of the turmoil in the banking sector in the US and Europe. Market commentators are focused on whether tighter financial conditions will prompt the Fed to stop raising rates, raise them by less or start cutting them sooner rather than later. While there has been some disinflation in the US, in our view it is too early to consider this sufficient to warrant a pivot by the Fed, i.e., for the Fed to start cutting rates.
Register or log in to continue reading. Investment Officer is an independent journalism platform for professionals working in the Luxembourg investment industry.
A subscription is free for professionals working at banks and independent asset managers.