(Japanese) Bonds, Bonds, Bonds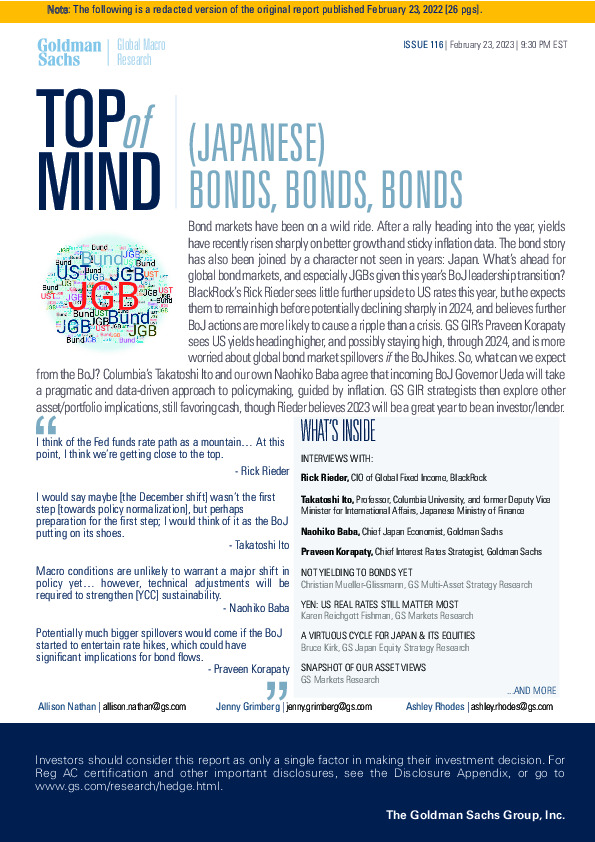 Bond markets have been on a wild ride. After a rally heading into the year, yields have recently risen sharply on better growth and sticky inflation data. The bond story has also been joined by a character not seen in many years: Japan. What lies ahead for global bond markets—and especially JGBs given the impending shift in BoJ leadership—and the implications for other assets and investors' portfolios is Top of Mind.
Register or log in to continue reading. Investment Officer is an independent journalism platform for professionals working in the Luxembourg investment industry.
A subscription is free for professionals working at banks and independent asset managers.