Fed continuing to downshift: 31 January-1 February FOMC review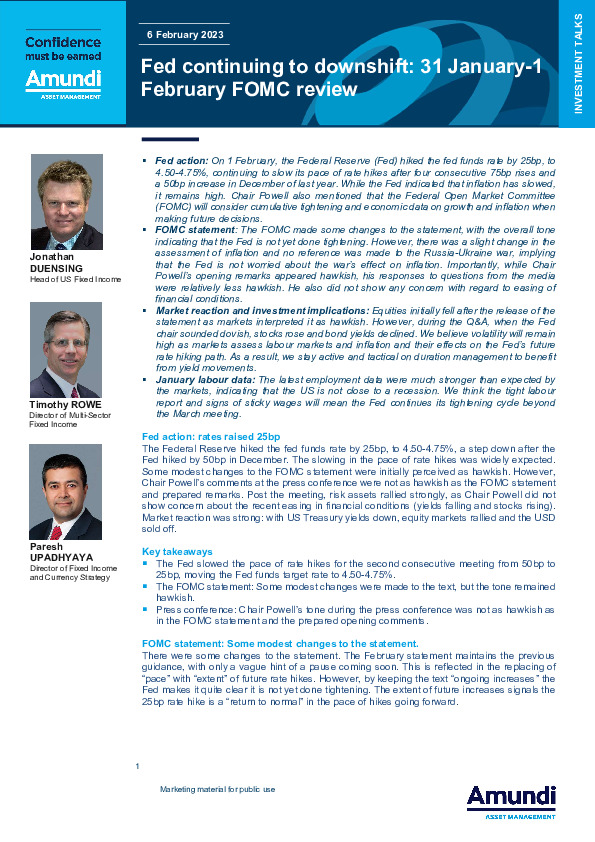 Fed action: On 1 February, the Federal Reserve (Fed) hiked the fed funds rate by 25bp, to 4.50-4.75%, continuing to slow its pace of rate hikes after four consecutive 75bp rises and a 50bp increase in December of last year. While the Fed indicated that inflation has slowed, it remains high. Chair Powell also mentioned that the Federal Open Market Committee (FOMC) will consider cumulative tightening and economic data on growth and inflation when making future decisions.
Register or log in to continue reading. Investment Officer is an independent journalism platform for professionals working in the Luxembourg investment industry.
A subscription is free for professionals working at banks and independent asset managers.