Weekly Commentary: Strategic views in the new regime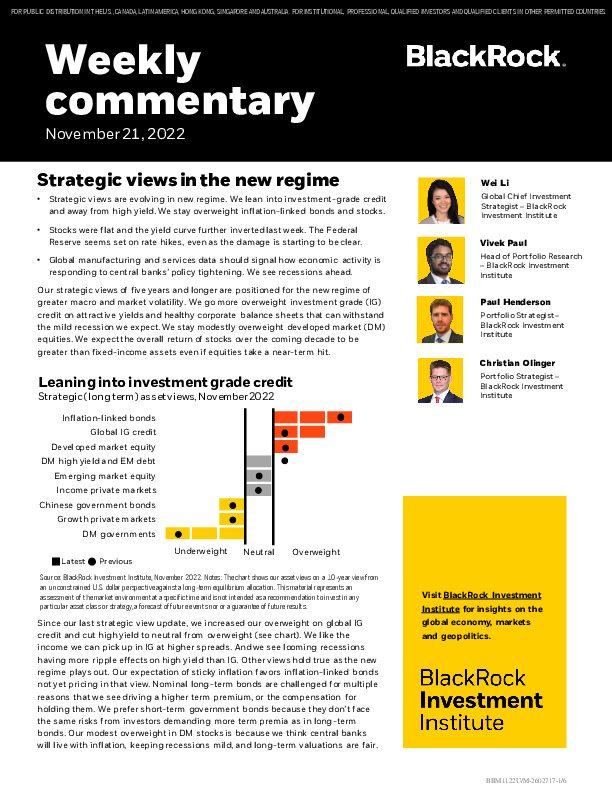 Strategic views are evolving in new regime. We lean into investment-grade credit and away from high yield. We stay overweight inflation-linked bonds and stocks. Stocks were flat and the yield curve further inverted last week. The Federal Reserve seems set on rate hikes, even as the damage is starting to be clear. Global manufacturing and services data should signal how economic activity is responding to central banks' policy tightening. We see recessions ahead.
Register or log in to continue reading. Investment Officer is an independent journalism platform for professionals working in the Luxembourg investment industry.
A subscription is free for professionals working at banks and independent asset managers.